Keolis SA is one of the leading European public transport operators. Since 2008, Digigroup Informatica has been collaborating with the Lyon branch of Keolis which, in 2021, decided to adopt the new
interoperable 4Fleets© platform
by Digigroup Informatica for the monitoring and tele-maintenance of the Lyon urban fleet by road.
4Fleets©
4Fleets©
is the first and most tested solution able to implement the industry standard
TiGR
protocol (
https://itxpt.org
), and to respond to the need of operators to have a centralized monitoring system, applicable to vehicles of any manufacturer or traction technology.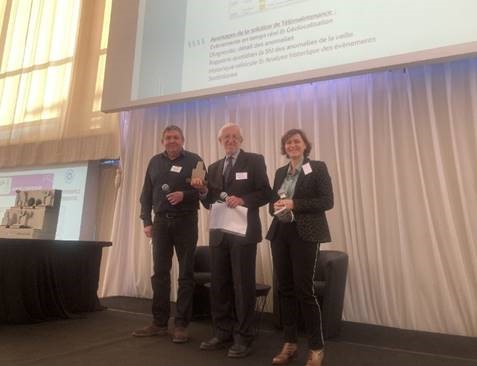 The Lyon fleet monitored by the 4Fleets© platform currently includes 750 city buses distributed in 9 transport units. The development plan of this project now provides for the connection to 4Fleets© of the new vehicles of the energy transition (bioGas, elettric and trolleybuses). Digigroup Informatica's collaboration with Keolis Lyon includes other innovative topics such as ecodriving and real-time monitoring of crowding on board.